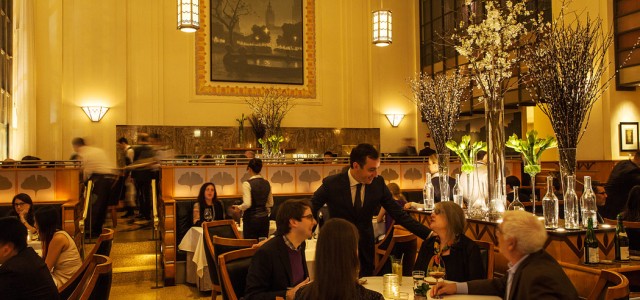 Eleven Madison Park in New York, born as an accessible French-American brasserie under Danny Meyer in 1998, then gradually transformed into an extraordinarily expensive tasting menu destination under superstar culinarians Daniel Humm and Will Guidara, has earned the title of the World's Best Restaurant. It's a list as famous for its influence — the winners are nearly impossible to get into — as for its shortcomings — the list is largely a selection of expensive tasting menu venues run by men.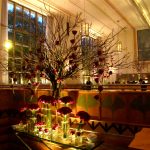 Humm and Guidara's tasting menu destination is just the second-ever American restaurant to hold the honor. The only other American restaurant to top the list was Thomas Keller's French Laundry back in 2004.
Make a reservation. Month-ahead bookings are currently not hard to come by, as EMP is one of many excellent high-end options in New York, and as the barrier to entry is high: Diners are required to fully pre-pay for the food portion of their dinner via Tock.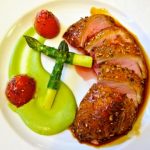 The eight-course dinner menu is $295, service included, while wine pairings start at $175. That means a fully-loaded meal for two, after tax, will run $1,023. Gratuities are not accepted. And forgive us for stating the obvious, but understand that those plentiful month-ahead bookings will be marginally tougher to come by now.
But isn't there a cheaper way to enjoy Eleven Madison Park?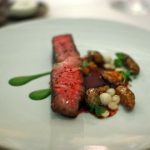 There sure is! Eleven Madison offers a five-course bar menu for $145, service included. That shorter set menu is available to walk-ins or as a reservation via Tock. The current menu includes the restaurant's famed caviar Benedict, leeks with scallops, and butternut squash with bone marrow, as well as a choice of 140-day dry-aged beef or Humm's lavender duck with Sichuan peppercorns.
When did it first open and who was the original chef?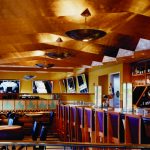 Danny Meyer, the original owner, opened Eleven Madison Park in 1998 in the landmark Art Deco Metropolitan Life Building; the process of building the restaurant was memorialized in a documentary called The Restaurateur. The debut chef was Kerry Heffernan, whose cooking earned him two stars from NYT critic Ruth Reichl and, later, Frank Bruni. His ambitious French-American fare included over-the-top touches that wouldn't have felt out of place in the early to mid-aughts. Or put more bluntly: he served mushroom soup in a martini glass.
When did Daniel Humm and Will Guidara join?
Guidara, previously at the MoMA cafe run by Danny Meyer's team, and Humm, who was chef at Campton Place in San Francisco, joined Eleven Madison as general manager and chef in 2006.
What happened to Danny Meyer?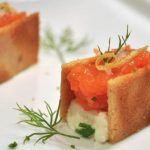 Meyer sold the restaurant to Humm and Guidara in 2011, shortly after it received three Michelin stars. The duo were planning on starting their own restaurant group, and as Meyer wrote in the Eleven Madison Park cookbook, he could not fathom "being colleagues at Eleven Madison Park and rivals elsewhere at the same time." Accordingly he concluded that "the very best outcome is to take a page from so many great European restaurants — where the original patron hands the restaurant over to his protégé." The terms of the sale were not revealed.
How has the restaurant changed?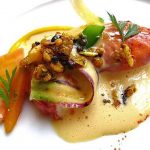 Over the years, Humm and Guidara have regularly overhauled not just their dishes but the format of the meal itself. It's part of their "endless reinvention" motto, a phrase they associate with jazz trumpeter Miles Davis. So what was once a standard set tasting menu became a grid menu with infinite choices. That format eventually begat a four-hour-plus meal of 16 or more courses. Many of those dishes were elevated riffs on New York's iconic dishes; servers would lift a smoky cloche to reveal buttery slices of sablefish, a nod to the Lower East Side's Jewish appetizing stores. Servers would mix egg cremes tableside with olive oil and sea salt.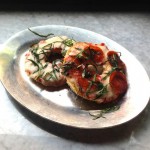 But not all of the changes were welcomed by guests. There were also "tableside card tricks and history lectures delivered by the servers," Eater's Bill Addison wrote in a 2015 review. "Business did not drop off, but the new direction was met with derision about the shtick and the spiels, and most of the overt dramaturgy is now gone or heavily subdued."
In 2016, Humm and Guidara adopted a more minimalist approach, halving the course count, cutting down on the speeches in between courses, and reportedly adopting a spare and monochromatic style of plating.